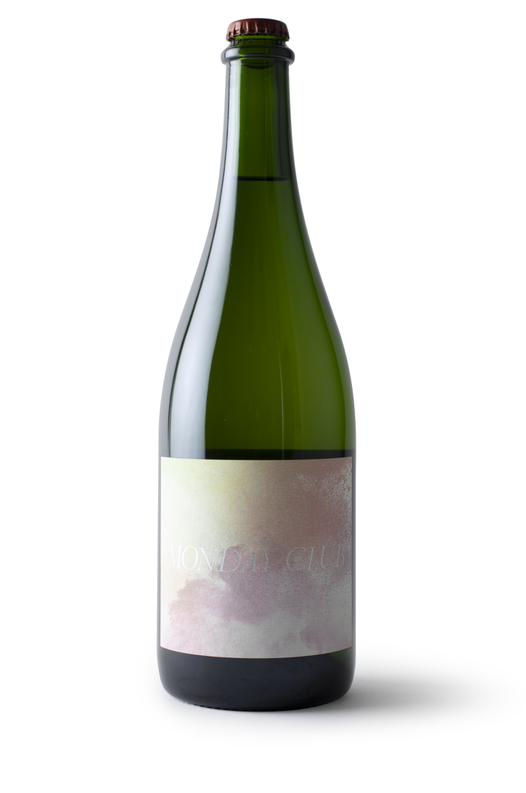 2017 Monday Club Pet Nat Chenin Blanc
Grown for over a thousand years in France's Loire Valley, Chenin Blanc finds its vinous expression in many forms — dry, sweet and sparkling. It's versatility is attributable to its naturally high acidity. Harvested early, it can produce elegant, vibrant sparkling wines; harvested for still wine, it makes long-lived, transparent wines that age effortlessly; and harvested late, it can produce the world's greatest desert wines.
In the early days of Oregon wine, a few grape growers experimented with Chenin Blanc, one being our illustrious neighbor, Bethel Heights. Today, verylittle attention is given to it in Oregon, but I was inspired to graft a few rows of Pinot Noir to Chenin Blanc to discover the possibilities.
For this first attempt, I collaborated with my friend, Michael Cruse, to make a sparkling wine in the méthode ancestral fashion, where the primary fermentation finishes in the bottle. Although this technique is often described as less refined than méthode champenoise, we were able to craft a "pét nat" (Pétillant Naturel) of incredible refinement and delicacy.
A tight bead and crystal clear presentation is followed by aromatic notes of apple skin, bitter orange and peony. Low in alcohol, the wine is light on the palate and finishes with refreshing acidity and length.
This wine will serve as an excellent aperitif and is the perfect wine for Monday night!